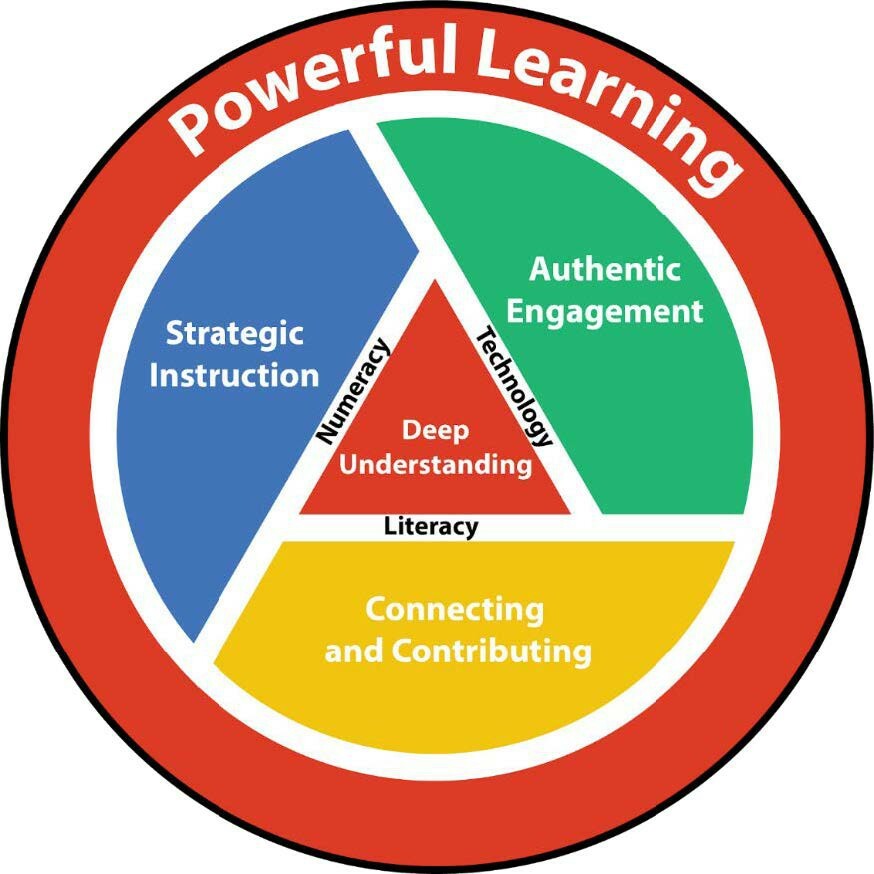 The Learning Services Department provides leadership and support to schools in the area of system and school improvement. Golden Hills School Division is focused on system improvement through the examination of the research and how this informs student learning and best practices in the classroom in order to increase student achievement.  GHSD teachers have become designers of learning rather than implementers of curriculum.  Students are provided with authentic, worthwhile tasks infused with powerful strategies to maximize learning. To enable students to thrive in 21st Century, an emphasis has been placed on innovation, global engagement, and collaboration. Our goal is to help our students to become innovative thinkers, doers and connectors – students who are well prepared for the invigorating challenges of the future.
GHSD provides support to system improvement in the following ways:
Powerful Learning Design and Assessment for Learning consists of teacher teams and system level curriculum teams working together to plan and implement learning tasks
Teachers implement high-impact, research –based instructional strategies in order to improve student learning.
Communicating student progress occurs in a consistent way throughout our division and is based upon learning outcomes. GHSD has implemented an outcome based report card that includes a parent portal for grades 1-6 with development under way for 7-9, using Students Achieve.
The Technology for Learning department provides support and resources to teachers and students in the area of technology.
Instructional Coaches are available to support the work of school and system improvement.