View All News
Golden Hills School Division Superintendent, Bevan Daverne, Announces His Retirement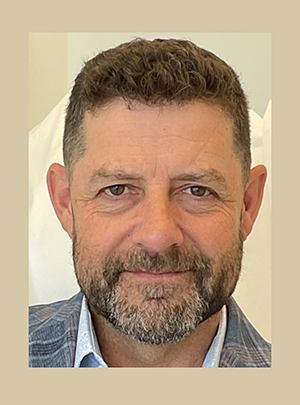 Golden Hills School Division offers heartfelt congratulations and best wishes to our Superintendent, Mr. Bevan Daverne, as he announces he will be retiring in August of 2023.
Exemplifying extraordinary dedication, Bevan has successfully built a culture focused on prioritizing what is best for students. Serving as Superintendent of Golden Hills School Division since August 2011, Bevan has brought many initiatives and programs to the division.
Golden Hills' implementation of its "powerful learning" instructional leadership approach has reflected Bevan's moral imperative for demonstrating success for all students. Based upon research principles for improving student learning, Bevan's approach to furthering such research has begun with a clear articulation of this information through district resources that are frequently used as a basis for professional dialogue throughout the jurisdiction. A robust system of support through district teacher collaboration days, instructional coaches, teacher supervision, professional learning opportunities, focus groups, and Powerful Learning school proposal grants helps to move this important work forward in classrooms. This highly intentional and supportive approach has resulted in demonstrable gains for the improvement of student learning over time.
Furthering the jurisdiction as a community connector and partner has been critical to Bevan's leadership influence. Innovations in trades education, the development and growth of online learning academies, and targeted community and business partnerships focused on four new schools and four modernizations in the last seven years have aptly showcased the integration of the jurisdiction's school communities with unique student learning opportunities as well as the aspirations of broader municipal and regional communities throughout the division.
As a result of his hard work and dedication to Golden Hills, Bevan was the recipient of the Alberta Excellence in School System Leadership Award and the Canadian Superintendent of the Year in 2022.
Bevan is highly regarded amongst his peers as a leader and mentor, he is known for his quick wit, engaging storytelling ability, and his sense of humour. Bevan's presence will be missed throughout the division.
"Bevan will be sorely missed in Golden Hills School Division. Under his leadership, Golden Hills has grown to be one of the most respected school divisions in the province. He has fostered a culture of excellence and innovation, always focused on the best outcomes for our students. By choice, Bevan has been a leader of leaders, actively encouraging administrators and teachers to develop their own leadership skills, thereby strengthening our entire system at every level. A humble man, Bevan will always sincerely credit those around him for the success of Golden Hills, but it must be said that his leadership and guidance will have been instrumental in every success we celebrate today and into the future," said Golden Hills School Division Board Chair Laurie Huntley. "As a Board, it has been a privilege to work alongside Bevan. There are no words that can adequately express our respect and gratitude for this man. We can only wish him the very best in his retirement."
As Bevan reflected on his 30-year career with Golden Hills, he has a profound appreciation for the opportunity to be part of the culture and learning in Golden Hills:
"Looking back at these past three decades I have had the good fortune to work with so many amazing individuals in all areas of our school system. Those people have profoundly impacted me very positively – both personally and professionally. I have been delighted to see our division continue to improve and grow in so many ways and have a strong sense of pride in where we are today. I continue to be struck by the individuals working in Golden Hills, in the variety of roles they have, who give so much of themselves - constantly going above and beyond to support students and the teams they work with. I have been lucky to be able to be a part of the remarkable work our teachers and school administrators have accomplished and all they have done to improve achievement and support students in so many ways."