View All News
Golden Hills School Division is Proud to Announce $13.7 Million for the Modernization of Acme School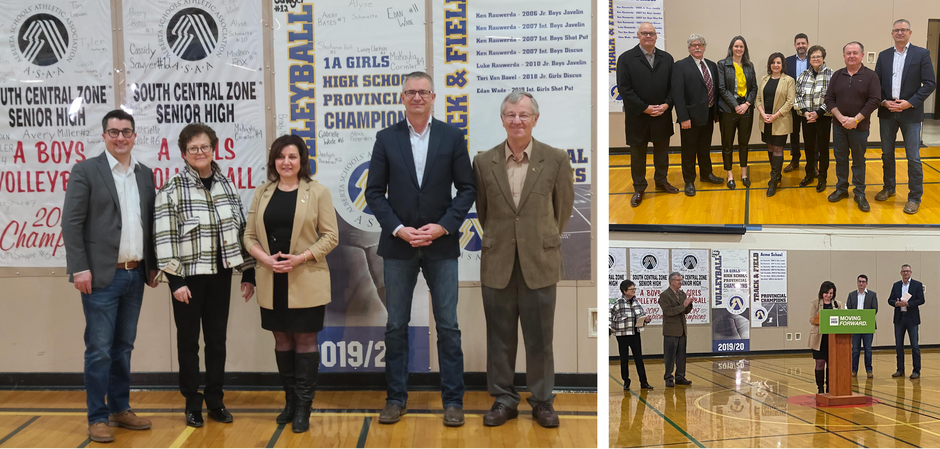 Golden Hills School Division is proud to report that Alberta's provincial government has announced a $13.7 million injection for the modernization of Acme School.
"Alberta's government is making sure students have every opportunity to pursue their chosen career path and personal interests and succeed in Alberta's dynamic job market. The much-needed modernization of Acme School and the development of the Acme School and Innovation Centre will help students gain the knowledge and skills needed to form a strong foundation for successful and fulfilling lives, create job opportunities, and benefit the region for years to come," said Education Minister Adriana LaGrange in a Tuesday news release.
The government says the modernized school will offer training for students in a variety of job-specific skills, including agriculture and manufacturing.
Golden Hills School Division and Red Deer Polytechnic have signed a Memorandum of Understanding (MOU) to collaborate and provide a modern virtual learning opportunity with the intention to expand the vision and scope of rural technical and trades training within Alberta.
"We are excited to receive support from the Alberta Government for the unique approach to trade and skill development undertaken by Acme School.  We believe this is a model that could be used across rural Alberta in support of student training and local industry," said Golden Hills School Division Board of Trustees Chair Laurie Huntley.
"Budget 2022 prioritizes projects that will help students develop the skills they need to find good jobs and drive economic growth. Projects like this one will increase students' exposure to a diverse range of skills and interests and give them opportunities to learn in environments that prepare them for their futures," said Finance Minister Travis Toews in a news release.
The money for modernizing Acme School is a part of the province's 2022 budget.