View All News
Golden Hills 2023 Edwin Parr Teacher Award Nominee Announced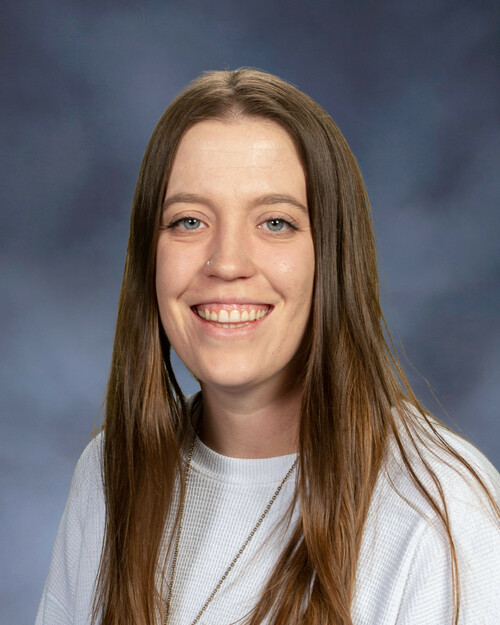 Brooklyn Gipman has been named the 2023 Golden Hills School Division Board of Trustees nominee for the Edwin Parr Teacher Award. Brooklyn is a first-year teacher at Drumheller Valley Secondary School (DVSS) in Drumheller.

Brooklyn goes above and beyond to foster effective relationships with students, parents, and the community at large. Throughout the year, she has impressed with her planning skills, student engagement and building of student rapport. In addition to Brooklyn's classroom achievements, she is one of the first to volunteer in the school and this past year she took on the lead role of managing and organizing the Annual Multicultural Celebration at DVSS.

Effective relationships are perhaps Brooklyn's greatest gift, she has the ability to have her students feel welcome, safe and wanted in her classroom. She acts as a role model for students by demonstrating empathy, resilience, and a positive outlook on life.

Brooklyn Gipman is a strong team player who works to support the entire DVSS community. "Brooklyn, in this short period of time, has shone with strong evidence of becoming a gifted master teacher," said Drumheller Valley Secondary School's Principal Curtis LaPierre.

The award, named in honour of Edwin Parr, former President of the Alberta School Boards Association (ASBA), was established almost 60 years ago to recognize outstanding first year teachers. School Boards across the province nominate one exceptional candidate to their ASBA Zone Committee each year. Successful nominees from each of the six Zones will be honoured at the association's Fall General Meeting.