View All News
Golden Hills 2022 Edwin Parr Teacher Award Nominee Announced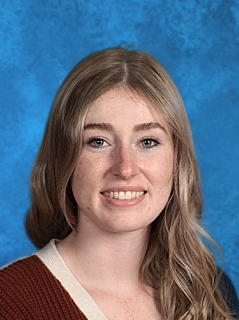 Anna Moriarity has been named the 2022 Golden Hills School Division Board of Trustees nominee for the Edwin Parr Teacher Award. Mme. Moriarity is a first-year teacher at École Brentwood Elementary School in Strathmore.
Mme. Moriarity goes above and beyond to foster effective relationships with students, parents, and the community at large. Throughout the year, she has capitalized on every opportunity to build relationships with students. This includes volunteering her time with a number of extra-curricular activities to engage with all students at Brentwood. She is a committed educator, with strong and innovative pedagogy, and the ability to meaningfully engage students, parents, and the community in the process of learning.
Her classroom is an inclusive community where diversity is valued and even students who are not in her class seek her out in the building. Mme. Moriarity has worked tirelessly to ensure each student who walks through École Brentwood Elementary School's doors is met with an exceptional educator each day.
Mme. Moriarity is a strong team player who works to support the entire Brentwood community. "It isn't often you encounter a first-year teacher with the poise, professionalism, and keen enthusiasm of Mme. Anna Moriarity," said École Brentwood Elementary School's Principal Danielle Seabrook.
The award, named in honour of Edwin Parr, former President of the Alberta School Boards Association (ASBA), was established almost 60 years ago to recognize outstanding first year teachers. School Boards across the province nominate one exceptional candidate to their ASBA Zone Committee each year. Successful nominees from each of the six Zones will be honoured at the association's Fall General Meeting.