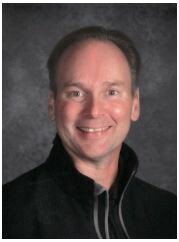 Golden Hills School Division is very pleased to announce the appointment of Ivan Wright to the
position of Acting Principal at our Tri-Campus Schools (Acme, Carbon, and Dr. Elliott) effective February
01, 2022, and ending June 30, 2022.

Ivan holds a Bachelor of Education from the University of Saskatchewan and a Master's in Education
from the University of Lethbridge as well as a Master's in Administration and Counselor Education
from the San Diego State University. Throughout Ivan's career with the Golden Hills School Division,
he has served as a dedicated administrator and educational leader. His history with us includes a
teaching assignment from 1989-1993 at Samuel Crowther School before becoming Associate
Principal for Wheatland Junior High School from 1994-2001. He was then appointed, in 2001, to
Acting Principal and later Principal of Crowther Memorial Junior High School, before retiring in 2016. His previous administrative experience along with his varied teaching background and accomplished
schooling will serve him well in his new acting administrative role.

Please join us in welcoming Ivan to the Tri-Campus and back to Golden Hills.